Our

Team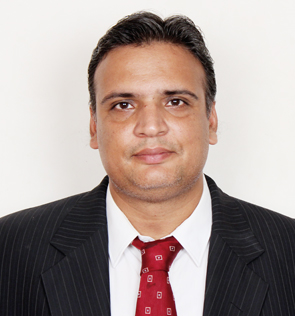 Gagan Choudhary – (Founder)
Gagan Choudhary is a Chartered Accountant (FCA), Company Secretary (ACS) and Certified Public Accountant (CPA-USA) with more than 18 years of experience in the Banking and Financial Services Industry. He has also done his Business Consultancy Studies from JBIMS Mumbai.
He is also the founder of www.entrepreneuradda.com a platform for entrepreneurs. He has been supporting entrepreneurs to start business and grow business through this network.
He has worked with CLSA India Ltd for over 5 years as a CFO (and as Whole Time Director for more than 3 years) and has vast experience in the Capital Markets. He has overall knowledge of Indian broking industry and strong relationship with Banks, Domestic Mutual Fund, Private Equity Funds, Venture Funds and Large Institutional Investors.
He has also worked with ICICI Bank Ltd for 3 years, as Chief Manager in Accounting and Reporting Group. His earlier jobs with eServe International Ltd and Gujarat Ambuja Cements Ltd involved Planning, Budgeting, Accounting and Periodic Reporting to the management. He has been actively investing in Indian market for more than10 years and assisted in creating long term wealth to his many of Indian and NRI clients.